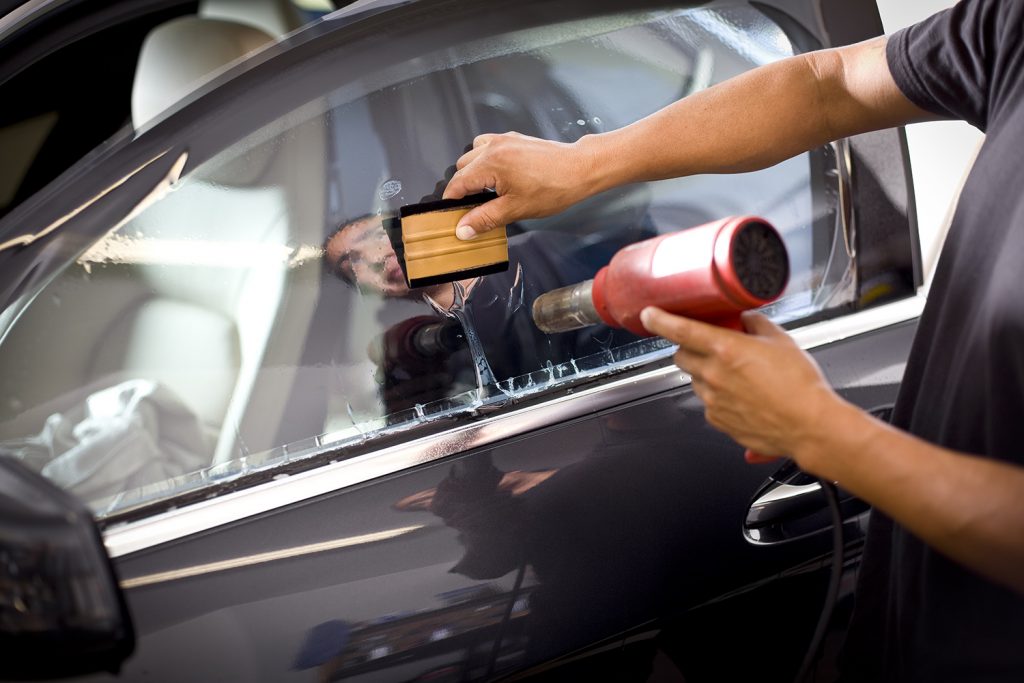 AESTHETIC
You can change the look of your car with tinted films from Automask, choose from a wide range of shades and colors to add a touch of style to your car. Enhance the cuts, give it a more sporty look, give it a more sober look, the possibilities are endless at Automask. In addition, tinted films give you a higher level of privacy inside the cabin than the original windows, consult the experts at Automask to find out the possibilities available to you. Our tinted window films are digitally cut on site to precise manufacturers' specifications, ensuring a perfect fit.
UV PROTECTION
Tinted window film is designed to protect your eyes from the sun's ultraviolet rays, but as a result, it also prevents glare caused by the sun as well as by the headlights of oncoming vehicles, which promotes driving. safer day and night.
Our tinted window films provide high protection against the harmful effects of the sun's rays, it protects the dashboard, the seats as well as the on-board components of your vehicle such as your navigation screen and other electronic components. Note that automotive windows with solar films reduce radiation by 90%, if you want more than 91% efficiency you can opt for nano-ceramic films.
FUEL SAVINGS
Applying tinted film reduces excess heat in the vehicle's cabin by 7 to 11 degrees, providing greater comfort to drivers and passengers while saving energy on air conditioning.
REINFORCEMENT
Also, solar films increase the strength of windows and retain broken pieces, which protects the driver and passengers from multiple injuries caused by shards of shattered glass in an accident.